Overview
The function of the heel in walking is to absorb the shock of your foot striking the ground as it is put down and to start springing you forward on the next step. It contains a strong bone (the calcaneum). Under the bone are a large number of small pockets of fat in strong elastic linings, which absorb much of the shock (fat pads). The heel is attached to the front of the foot by a number of strong ligaments which run between the front part of the calcaneum and various other parts of the foot. The strongest ligament is the plantar fascia, which attaches the heel to the toes and helps to balance the various parts of the foot as you walk. It therefore takes a lot of stress as you walk. In some people the plantar fascia becomes painful and inflamed. This usually happens where it is attached to the heel bone, although sometimes it happens in the mid-part of the foot. This condition is called plantar fasciitis.
Causes
While heel pain has many causes, it is usually the result of faulty biomechanics (abnormalities in the way we walk). This can place too much stress on the heel bone and the soft tissues attached to it. The stress may also result from injury, or a bruise incurred while walking, running or jumping on hard surfaces; wearing poorly constructed footwear; or being significantly overweight. Systemic diseases such as arthritis and diabetes can also contribute to heel pain. A common cause of heel pain is the heel spur, a bony growth under the heel bone. There are no visible features on the heel, but a deep painful spot can be found in or around the middle of the sole of the heel (see diagram). Approximately 10 per cent of the population may have heel spurs without any pain. Heel spurs result from strain on the muscles of the foot. This may result from biomechanical imbalance, a condition occurring in many people. Both heel pain and heel spurs are frequently associated with an inflammation of the long band of tissue that connects the heel and the ball of the foot. The inflammation of this arch area is called plantar fasciitis. The inflammation may be aggravated by shoes that lack appropriate support, especially in the arch area, and by the chronic irritation that sometimes accompanies an athletic lifestyle.Excessive rolling in of the feet when walking. An inflamed bursa (bursitis), a small, irritated sack of fluid at the back of the heel. A neuroma (a nerve growth). Other soft-tissue growths. Heel bumps or ?pump bumps?, a bone enlargement at the back of the heel bone. Bruises or stress fractures to the heel bone.
Symptoms
Plantar fasciitis is a condition of irritation to the plantar fascia, the thick ligament on the bottom of your foot. It classically causes pain and stiffness on the bottom of your heel and feels worse in the morning with the first steps out of bed and also in the beginning of an activity after a period of rest. For instance, after driving a car, people feel pain when they first get out, or runners will feel discomfort for the first few minutes of their run. This occurs because the plantar fascia is not well supplied by blood, which makes this condition slow in healing, and a certain amount of activity is needed to get the area to warm up. Plantar fasciitis can occur for various reasons: use of improper, non-supportive shoes; over-training in sports; lack of flexibility; weight gain; prolonged standing; and, interestingly, prolonged bed rest.
Diagnosis
Your GP or podiatrist (a healthcare professional who specialises in foot care) may be able to diagnose the cause of your heel pain by asking about your symptoms and examining your heel and foot. You will usually only need further tests if you have additional symptoms that suggest the cause of your heel pain is not inflammation, such as numbness or a tingling sensation in your foot - this could be a sign of nerve damage in your feet and legs (peripheral neuropathy), your foot feels hot and you have a high temperature (fever) of 38C (100.4F) or above - these could be signs of a bone infection, you have stiffness and swelling in your heel - this could be a sign of arthritis. Possible further tests may include, blood tests, X-rays - where small doses of radiation are used to detect problems with your bones and tissues, a magnetic resonance imaging (MRI) scan or ultrasound scan, which are more detailed scans.
Non Surgical Treatment
To properly treat heel pain, you must absorb shock, provide cushioning and elevate the heel to transfer pressure. This can be accomplished with a heel cup, visco heel cradle, or an orthotic designed with materials that will absorb shock and shear forces. When the condition is pronation related (usually plantar fasciitis), an orthotic with medial posting and good arch support will control the pronation and prevent the inflammation of the plantar fascia. Footwear selection is also an important criteria when treating heel pain. Shoes with a firm heel counter, good arch support, and appropriate heel height are the ideal choice. If the problem persists, consult your foot doctor.
Surgical Treatment
Only a relatively few cases of heel pain require surgery. If required, surgery is usually for the removal of a spur, but also may involve release of the plantar fascia, removal of a bursa, or a removal of a neuroma or other soft-tissue growth.
ankle straps for heels
Prevention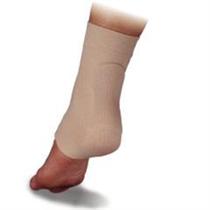 A variety of steps can be taken to avoid heel pain and accompanying afflictions. Wear shoes that fit well-front, back, and sides-and have shock-absorbent soles, rigid shanks, and supportive heel counters. Wear the proper shoes for each activity. Do not wear shoes with excessive wear on heels or soles. Prepare properly before exercising. Warm up and do stretching exercises before and after running. Pace yourself when you participate in athletic activities. Don?t underestimate your body's need for rest and good nutrition. If obese, lose weight.